Project
National Peace officers and firefighters benefit association
The only long term care plan created specifically for safety and non-safety members of law enforcement and fire service personnel and their spouses.
Intro
Drawing Attention To Long Term Care
NPFBA is a non-profit benefit trust jointly sponsored by California Law Enforcement (CLEA) and California Association of Professional Firefighters (CAPF). CLEA and CAPF have provided quality Long Term Disability coverage to law enforcement and fire service personnel since 1985.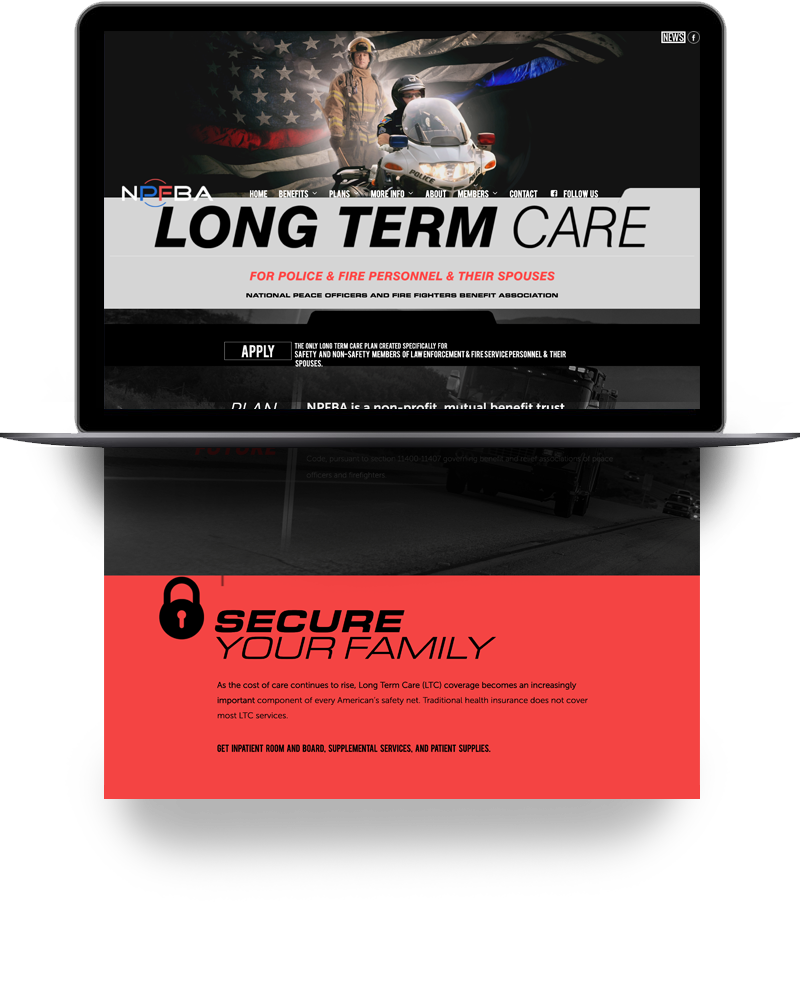 Details
Advising on All Things Digital; Redesigning the Web Presence & Social Media Campaigns
Challenge
Working with boards, committees and third party plan managers, meeting the needs of all to create a digital presence and social media marketing effort to spread the word about the nonprofit.
Solution
Build a mobile-first web presence that serves over 12, plan participants and their families. Embark on a consistent social media effort to connect, engage with members, prospective members and their families. 
530 400-0539
nicholas@nicholasmcgill.com