Project
Night FOR NURSES
A culmination of B2B and B2C solutions in Financials Services and Financial Technology (FinTech) Space.
Intro
Increasing Client Activation by Over 50X In Less Than a Year
Creating & marketing an event based on demographics and targeted advertising for the financial services industry.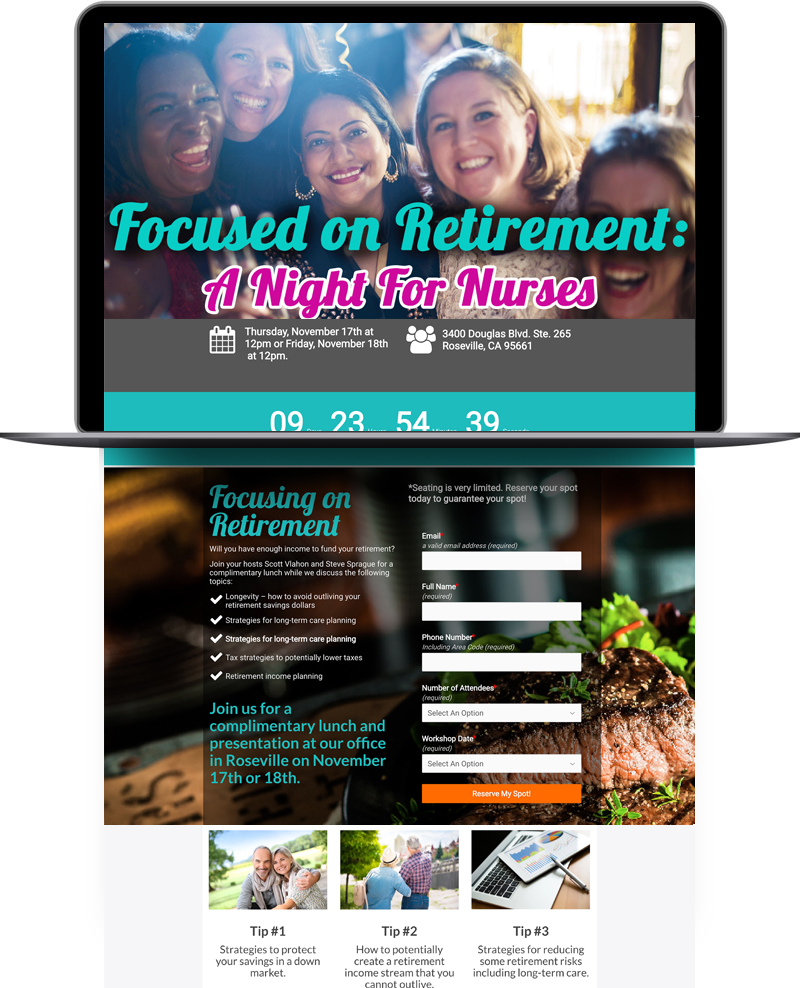 Details
When Low-Fi Increases Conversions
Challenge
Breathe new life into old-school, rubber chicken, dinner seminars and financial presentations and deliver butts in seats. Maximizing RSVP's and attendance requires the right level of design – in this case, way underplaying design on purpose – which is much harder than it sounds.
Solution
Using a combination of market research, demographic and psyhcographic analysis to create a strategic marketing plan, to create a more personalized event for a major market segment: nurses. . Believe it or not when it comes to designing landing pages, depending on the industry, if you look to polished, people turn away. It comes down to matching design, tactics and experience with the industry and audience.
530 400-0539
nicholas@nicholasmcgill.com